The Cinema Foundation is the first-of-its-kind all-industry group that will use data and collaboration to solve problems and promote and expand the exhibition industry.
The key priorities of The Cinema Foundation include:
help us build the future of cinema TOGETHER
Your gift impacts the cinematic experience. Support for the Cinema Foundation means:
Increasing goodwill across the exhibition industry
Obtaining reliable pro-theatrical data to use with studios, filmmakers, investors, press, and more
Creating investment in industry-wide recruitment and training
Building deeper relationships across the cinema industry
Involving exhibitors in future technology
Innovating with a cross industry-wide thinktank to test solutions to grow exhibition
The Cinema Foundation is an all-industry 501(c)3 non-profit that uses data and collaboration to promote and expand the cinema industry. Its mission is to "advance the moviegoing experience, by developing future diverse workforces and moviegoing communities through research, education, and philanthropy."

The movie theater industry includes more than movie theaters. It is made
up of key partners including filmmakers, studios, content providers, equipment and concession manufacturers, data and technology companies, and more who depend on the strength of theatrical exhibition and the communities we serve.

We are the Foundation of a great industry.
Be a Cinema Changemaker
Make a difference.
Make a donation.
Thank You to Our Donors Who made the 1% Pledge
Anonymous
Akin Ventures
Allan L. Reagan
Athens Movie Palace
Aurora Cineplex
Aviation Cinemas
B&B Theatres
Bainbridge Cinemas
Beach Cinema Alehouse
Belcourt Theatre
Bengies Drive-In Theatre
Big Cinemas
C.J. Theatres
Caribbean Cinemas
Centruy Square Luxury Theaters
CineLux Theatres
Cinema 21
Cinema Cafe
Cinema Entertainment Corp.
Cinema Village Cinemart
Cinema West
Cinemaworld of Florida
Cinepolis
Cinergy
Cinetex
Cinionic
CKN Theatres
Coca-Cola
Collins Road Theatres
Commonwealth-Ghosen Theatre Corp
Coolidge Corner Theatre Foundation
Corydon Cinemas
Country Club Cinemas
Crowne Pointe Theatre
D'Place Entertainment
Dakota Cinema
Darkside Cinema
Dolby Laboratories
Eaton Theatre
El Reno Cinema Co
Emagine Entertainment
Epic Theatres
Epping Cinemas
Famous 5 Theatres
Far Away Entertainment
Film Fest 919
Foothills Entertainment Company
Galaxy Theatres
Georgia Theatre Company
Glitter Cinemas
Gross-Alaska
Guido Films
Hallett Cinemas LLC
Harbor Springs Lyric Theatre
Harkins Theatres
Hermitage Theater
Historic Lynwood Theater
Hollywood 20 Cinema
Hometown Cinemas
Indiana Booking Service
Jones Theatres
Kerasotes Showplace Theatres
Kiggins Theatre
KJB Theaters
Larry H Miller Megaplex Theatres
Littleton Cinemas
Look Dine-In Cinemas
M C I C , Inc
Main Street Theatres
Malco Theatres
Marquee Cinemas
Metropolitan Theatres
Mitchell Theatres
Molnett Cinema
Movie Palace Inc / WyoMovies
Moviefone
Movieland Enterprises
MovieScoop
NCG Theaters
New Castle Theatres
Northwoods Entertainment
O'Neil Cinemas
Okura Pictures
Onyx Theatre
Orca Theater
Paradise Cinemas
Patriot Cinemas
Phoenix Main Gate
Pickwick Theatre
Pittsburgh Theater Company
Pix Theatre
Platinum Cinemas
Plaza Atlanta
Premiere Theatres
Prestige Theatres
Prime Cinemas
Quoin Media & Entertainment
RC Theatres
Reel Properties of Crowley LLC
Regency Theaters
Richland Cinemas
Riverview Theater
Roadhouse Cinemas
Roseburg Cinema
Rouman Amusement Company
Roxy Theatre
Royal Cinemas
Salt Lake Film Society
Sanborn Theatres
Saunders Theater Properties
SEEfilm Cinema
Seminole Theaters
Showplace Cinemas
Silver Screen Magic
Sky Vu Drive-In
Smithfield Cinemas
South Branch Cinema 6
South Hadley's Tower Theaters
Southwest Theaters
Spotlight of Hornell
Spotlight Theatres
Stanwood Cinemas
Stone Theatres
Stuart Cinema & Cafe
Studio C
The Beltonian Theatre
The Franklin Cole Foundation
The Frida Cinema
The Historic Admiral Theater
The Laemmle Theatres Charitable Foundation
Tobie Cinemas
Tri-County, Cineplex
Tristone Cinemas
Tropicana Theaters
Twilight Theatre
University Mall Theatres
Vickers theatre
Vision Max Cinema
Visulite Cinema
VSS-Southern Theatres
Water Gardens Theatres
Wellfleet Cinemas
Western PA Theater Holding Co.
Zeus Digital Theaters
"I firmly believe in The Cinema Foundation and its important role in contributing to the magic of moviegoing. The Foundation will create dynamic employment opportunities for the industry's future workforce and develop programs that ensure a healthy exhibition industry that brings economic and cultural vibrancy to communities across North America."
The Cinema Foundation Board of Directors is made up of both exhibitors and industry partners, based on the increasing need to work together to tackle issues facing exhibition. The Foundation is a true industry-wide group.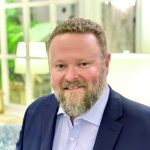 Moving iMage Technologies
President – ICTA